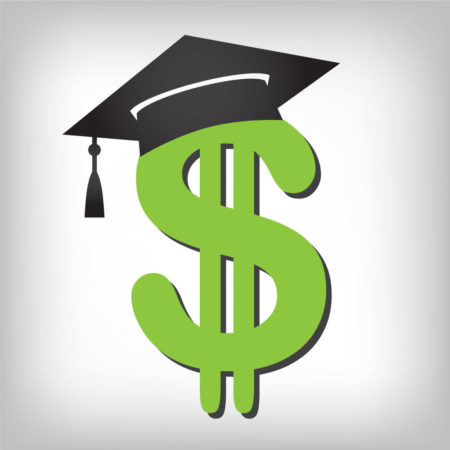 David Jesse, Detroit Free Press
The paperwork hit Detroit's federal courthouse on Jan. 2. The Macomb Township woman hadn't made payments on her student loan and Uncle Sam wanted his money back.
The court, the suit argued, should step in and force the woman to pay up, either by cutting a check directly or letting the government garnish her wages and bank accounts for the cash.
On Tuesday, after a process server had served a copy of the lawsuit on the woman but she failed to respond, a judge granted the federal government's request and entered a default judgment against her.
At stake? A $1,250 loan the woman took out in November 1986, plus interest, totaling $4,055.23. But that's not all she's on the hook for — she also owes for the fees the private attorney who filed the suit on the behalf of the federal government, a $400 fee for filing the suit in federal court and interest on that judgment until she pays up, either with a check or through wage garnishment.
The woman isn't alone in having the federal government go to court in an effort to get student loans paid. Just under 500 lawsuits were filed in 2018 in federal courts across the country by private attorneys seeking money for the federal government.
The lawsuits are a mostly unknown part of an industry of private collectors working on behalf of the federal government to track down student loan payments. It's a system that showcases how student loan debt is different from all other kinds of debt: It can't be written off in bankruptcy and, because it's owned by the federal government, long-term unpaid debt is never written off, but relentlessly tracked down.
Attorneys who filed the suits declined comment, referring questions to the U.S. Department of Education, which did not respond to requests for comment.
It's something the federal government almost has to do, said Jason Delisle, a resident fellow in education policy studies at the American Enterprise Institute.
"It's a huge political problem if they just let people walk away," he said.
The eastern half of Michigan has been in the top 10 of all federal court districts for these types of lawsuits for about a decade, a Free Press analysis of court filings shows. Experts are unclear why, although a 2015 study showed the nation's poorest ZIP codes often have low student loan debt, but high default rates.
For example, in 2015, ZIP code 48211, which touches Hamtramck and extends down to East Warren Avenue near Wayne State University, had an average loan balance of $24,271 on student loans. But the default rates were "extremely high." Why? The median income in the ZIP code was $18,264.
How it works