Our Company Is Based On the Golden Rule
Our customers' needs are of the utmost importance. Our entire tax preparation team is committed to meeting those needs. As a result, a high percentage of our tax preparation business is from repeat customers and referrals.
We welcome the opportunity to earn your trust and deliver you the best tax preparation service in the industry.
Over 30 Years Serving Clients
Our clients are single owner businesses and busy individuals who struggle with tax planning, preparation and filing. We offer personalized expert attention which ensures our clients pay the lowest possible taxes without violating the tax laws. This helps them concentrate on their business growth, explore new opportunities, save money by avoiding unnecessary taxes & tax penalties and even take time off knowing their tax affairs are in safe hands.
Dedicated To Building Long-term Relationships
Our clients value being able to count on a tax professional whose integrity and value system is beyond reproach; who has a passion to safeguard their business interests at a personal level. Please contact us to schedule a complimentary consultation to discuss your income tax challenges and explore ways in which our services can be of benefit to you.
Our Founder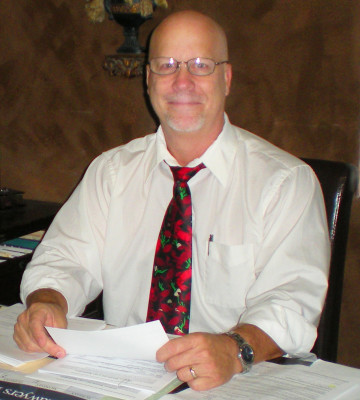 Chris Crabb, EA
Licensed Tax Preparer

California Tax Education Council (CTEC) #A154297
Internal Revenue Service (IRS) PTIN #P00940935
Chris Crabb brings more than 30 years in diverse tax, financial, and business consulting experience to his role as a tax accountant. He is dedicated to helping clients with sound tax planning and is highly experience in in helping those who come to us needing tax relief services.
Chris helps our clients achieve business success by guiding them in establishing practical and sound tax and financial processes. Focused on services for small sized businesses, individual tax payers, as well as clients in the real estate industry, he is committed to tailoring tax and financial services that meet each client's unique objectives. Chris especially brings his expertise to one of his major roles…that of an experienced negotiator with the IRS.
Chris attended University of California San Diego (UCSD) and National University where he received his BBA. He has held senior accountant and management roles for a variety of companies and firms in California. He is expert in providing comprehensive accounting services, including individual, corporate and partnership income tax returns as well as payroll tax reports.
Chris speaks fondly about his personal life: "I have been married to my High School Sweetheart, Marisela Salas, since 1977. We both attended and graduated from Sweetwater High School, Class of "76". I have 4 beautiful children (grown and on their own) and 7 awesome grandchildren! I have lived in the Chula Vista Community all of my life….."