I had some…back taxes problems and was in a hole I didn't think I could get out of, but Crabb Tax Services came up with a solution and plan; now I am up and running again with no more worries and I sleep better at night. Chris has been a real blessing for me and my family!
– Simon S., San Diego, CA.
SOLVE YOUR TAX PROBLEMS TODAY!
Our guidance takes you from stressed-out to the correct solution…affordably!
The I.R.S. has tremendous power to enforce tax debts. We have decades of tax relief experience
negotiating with the I.R.S. and relieving our clients' tax burden.
We guide you through finding and using the right plan you can live with to halt I.R.S. action against you…so you can breathe easy.

WHAT IS TAX RELIEF?
Most importantly, tax relief is peace-of-mind. Peace that comes from knowing you've avoided the unpleasant, often frightening, results that come from ignoring a tax obligation. We make it possible for you to relax knowing that your tax bill stops growing uncontrollably and any penalties you're facing are much-reduced.
We make it possible for you to side-step headache and hardships many individuals and families experience when stress is high. Disruptions to livelihood, seized bank accounts and property taken away by government agents to be sold at auction are all realities people face every day. That stops today.
We offer tax relief help to settle your debt with the IRS and put an end to wage garnishments, tax levies and property seizures—helping you regain financial security. Crabb Tax Services has decades of experience in dealing with the IRS and unsurpassed knowledge of US tax law. This gives us the ability to help our clients find the best possible solution to their tax problem. We are licensed in ALL 50 States!
OFFER IN COMPROMISE
An offer in compromise allows you to settle your tax debt for less than the full amount you owe. It may be a legitimate option if you can't pay your full tax liability, or doing so creates a financial hardship. The IRS will take into consideration these 4 basic factors:
• Ability To Pay
• Income
• Expenses
• Asset equity
The IRS will generally approve an offer in compromise when the amount offered represents the most that they can expect to collect within a reasonable period of time. The Offer in Compromise program is not for everyone. Crabb Tax Services can help you make that decision as well as prepare the complete package that you will need for a successful acceptance from the IRS.

STOP I.R.S. LEVIES, SEIZURES & GARNISHMENTS
If tax debt goes ignored, interest and penalties will continue to accumulate and put you at risk of receiving a bank levy, wage garnishment or having assets seized and sold at auction. The IRS has the legal right to take any of these actions if a tax debt cannot be collected. Crabb Tax Services offers I.R.S. tax relief assistance. We can protect you, prevent these devastating actions and help you resolve your tax problems.
DEALING WITH THE I.R.S.
How we deal with the 800lb Gorilla (I.R.S.):
After the FREE initial interview….if you and Crabb Tax decide to work together:
Paperwork is formalized designating us your legal representative.
We file the document…this puts the I.R.S. on notice. They are not to contact you anymore….all contact will be with Crabb Tax Services. (We know how to handle the 800lb Gorilla!)
We immediately contact the Revenue Officer and negotiate the case with them. We find out exactly what the I.R.S. is looking for…we also assure them that our client wishes to be compliant and that we are dedicated to work with the I.R.S. for a fair and just settlement.
Our negotiating experience routinely permits us to significantly reduce the amount owed (often dramatically).
30 years of experience has shown that in most of our cases with the I.R.S. we can negotiate a fair settlement that our clients can live with and will help them to get back to a normal and IRS stress fee life…usually in about 4 to 6 weeks!
Our fees are VERY affordable and we even offer payment plans…so there is no excuse not to hire us to take on the 800lb Gorilla for you!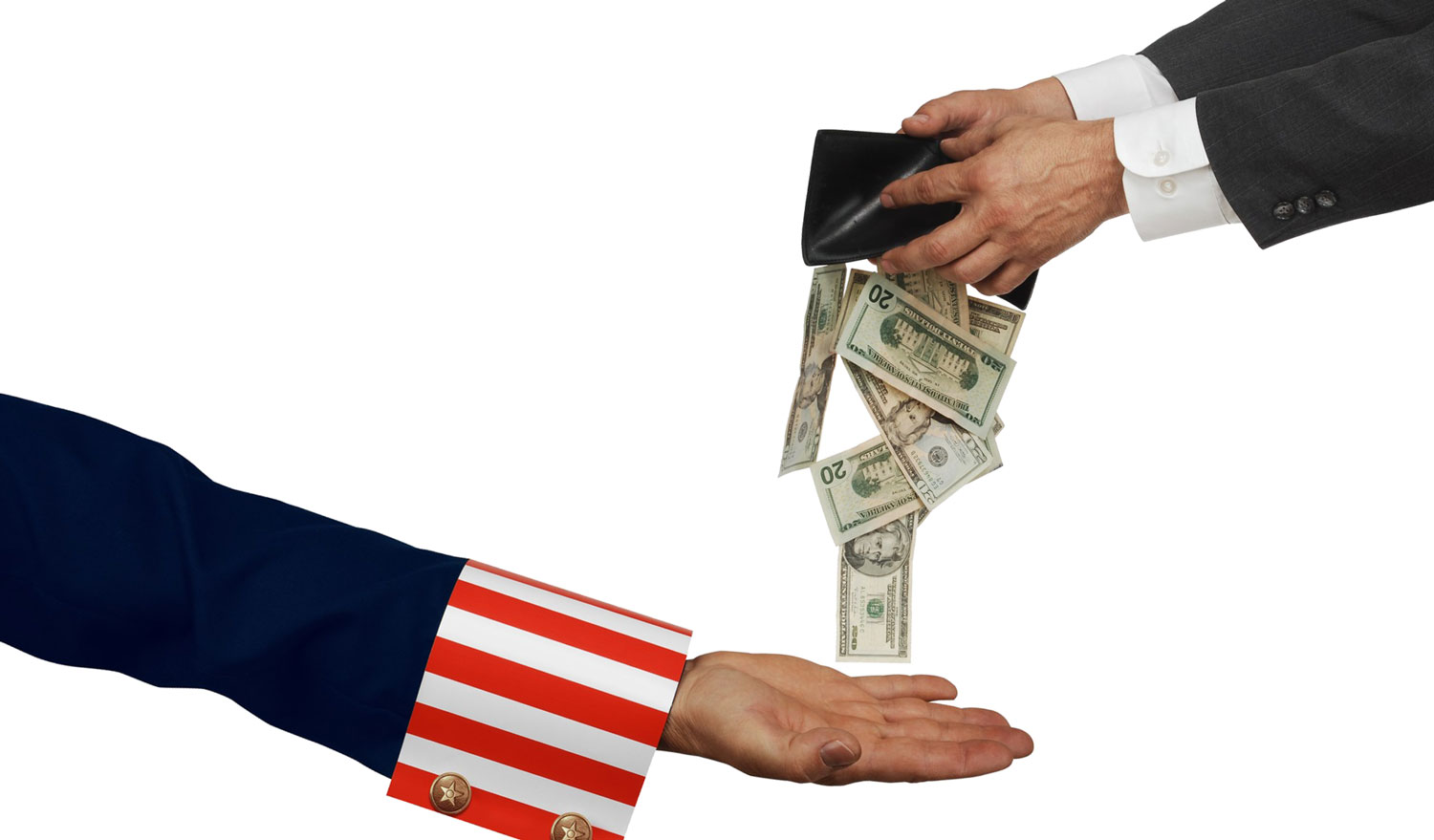 PENALTY ABATEMENT
Often, the largest portion of a delinquent tax bill is the penalties and interest. Penalties and interest add up quickly and can make it impossible to pay the full bill, creating a viscous circle and serious tax problem.
CRABB TAX SERVICES offers experienced representation in negotiating with the IRS to secure abatement of penalties and interest, which will drastically reduce tax liability.

INSTALLMENT PLANS
When you find that you can't pay what you owe, the IRS will work out some type of payment arrangements; this is known as a Tax Installment Plan. The IRS guidelines for what expenses they will allow are very stringent and knowing these limits and working with a tax professional who understands these rules can be used to your advantage. The bottom line is that you only pay the IRS what you can afford each month. How much you owe does not matter. The payment arrangements are based on how much you can pay.
You must understand what the IRS guidelines allow BEFORE any contract is made with the IRS regarding monthly payments. We can help you make the RIGHT arrangements!

OUR PROCESS
PHASE 1: CONSULTATION
100% Free
(Today)

PHASE 2: INVESTIGATION
Initial Client Interview
Establish Communication With IRS/STATE
Review Options
(2-4 Weeks)

PHASE 3: RESOLUTION
Establish IRS Compliance
Achieve Best Resolution
(3-9 Months)

HEAR FROM GRATEFUL CLIENTS:
My husband and I owed $38,000 to the IRS. It was from some changes that they had made on a couple of our tax returns from prior years. We did not think it was going to be that much until they added the penalties and interest! We were overwhelmed!

We hired Crabb Tax Services to represent us. It took about 11 months to complete but we were able to settle our debt with the IRS for $3,500. Thanks Crabb Tax Services!

– Marisela S – San Diego, CA.
For many years I had neglected to file my taxes. I was making good money at that time but went through a bad divorce and several bad life choices the good job and good money stopped. I was moving around the country changing address almost every 4 to 6 months…I did not know that the IRS was trying to get a hold of me. I finally got my act together and settled down in Chula Vista. I began a new job and was earning good money again. Then I [got a] notice from the IRS…my wages were going to be garnished. I was terrified…

A friend of mine referred me to Crabb Tax Services…what a blessing…[Chris] was able to help me get all of my past tax returns filed (they were a mess) and negotiated an installment agreement that I could afford and was able to get the wage garnishment released. I cannot tell you how happy and relieved I was that I met Chris Crabb and retained his company to help me.

– Lavelle L – Chula Vista, CA.
LEAVE YOUR HEADACHE WITH US
Stop waiting…we're here to make your tax problems go away.

Allow our experience and expertise to put your mind at ease.
START TODAY
Don't spend another day worrying about your taxes. Our FREE no-obligation tax relief consultation starts you towards peace of mind.