It's nice to have more money in your pocket. And thanks to the 2017 tax cuts, the typical American is now paying less in taxes.
But that's not to say we're not still sending a hefty sum of money to Washington. Tally up all the payroll and other taxes on earnings and income, and you'll find that the average American household forks over more than $26,000 to the feds each year. Last year, Washington collected more than $3.3 trillion in taxes. So where exactly does all that money go?
By Justin Bogie & Adam Michel
Some believe most of it goes to foreign aid and defense. Others think corporate subsidies dominate the budget.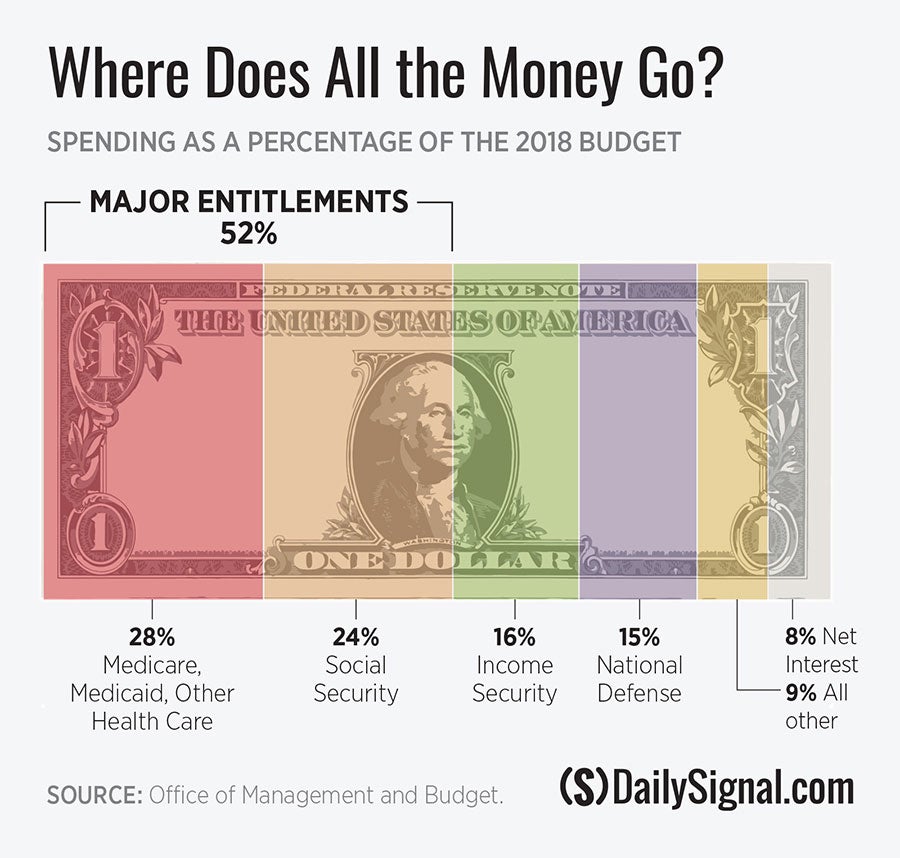 In reality, health entitlements—Medicare, Medicaid, Obamacare—and Social Security are the largest and fastest growing programs. Unless Congress fixes these four programs, they—and the ever-growing interest payments on the national debt—will consume every dollar of taxes paid by 2041. That leaves no money for anything else. Uncle Sam couldn't spend a penny on…